Better Service. From Top to The Bottom Line.
At Ganze Tax and Consulting, our approach is simple: to give you great advice you can count on and a customized strategy you can grow with. Whether it's managing the overall financial health of your business, or anticipating and minimizing your tax liability, we're here to make tax planning less complicated. And maybe, just maybe, a little more fun.
Joseph F. Calise, CPA
Director
Joseph has been working closely with clients to maintain their financial health since 1997. His loyal clients include businesses, as well as individual taxpayers. Joseph is well versed in the world of taxes and accounting. He supervises the team's financial reporting engagements, including the preparation of audited, reviewed, and compiled financial statements. Other members of our team look up to Joseph as both a mentor and as a respected colleague.

He is a graduate of California State University, Sacramento with a Bachelor's of Science in Business Administration and Accountancy. Joe became licensed as a CPA in 2005. He is currently on the Board of Trustees for the Napa Valley Museum.

When Joe isn't in the middle of a home improvement project, he enjoys spending quality time with his wife and three children. He also enjoys playing golf when he gets the chance.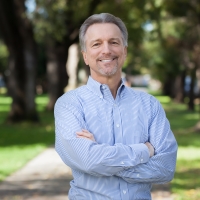 Tony's passion is working with individuals and closely held businesses to improve their financial position through tax planning and business development services. He represents the trusted advisor that every accountant aims to be. Tony is the well-respected leader of our team.

Tony has been in public accounting since he graduated from Northern Illinois University in 1979. He became licensed as a Certified Public Accountant (CPA) in 1985. Tony is certified in estate planning by the California Society of CPAs. In addition, he has had intensive training on increasing the value of a business through Results Accountants Systems.

During his time off, Tony enjoys sailing, skiing and spending time with his lovely bride.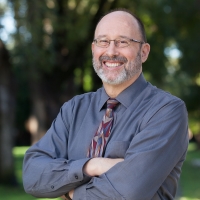 Matthew Moreno, CPA
Senior Manager
Matthew is the man to ask if you have a question about individual, corporate, partnership or trust taxes. He has over 30 years experience in preparing tax returns and facilitating tax planning. Matthew is also known for his financial reporting experience for non-profit organizations.

He graduated from California State University, Sacramento in 1982 with a Bachelor's of Science degree in Business Administration. Matthew has been working in public accounting since 1983. He became licensed as a CPA in 1994. After working for a local CPA firm for 30 years, Matthew joined our team at Ganze Tax & Consulting in 2013.

Matthew lives in Napa with his wife. His two grown sons live nearby. He enjoys tennis, camping, brewing beer, and spending time with his family.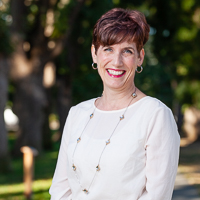 Debra Haverstick, CPA
Senior Tax Advisor
Debbie is the person in the office that steps up to a challenge and is always eager to solve any problem that comes her way. She has a passion for helping clients with tax compliance issues. She worked as an auditor for the California Franchise Tax Board and Employment Development Department, so she understands what an auditor needs. She is very compassionate and knows how to put a client at ease during difficult situations.

Debbie graduated from Sonoma State University in 1993 with a Bachelor's of Arts in Business Management with a concentration in Accounting. She received her CPA license in 2011. She has been with Ganze Tax & Consulting since 2018, bringing with her 25 years of accounting, tax, and business management experience.

In her spare time, she volunteers for the Napa High Robotics Team and the Vintage High Music Boosters, loves to crochet, and spends her most treasured quality time with her husband and children.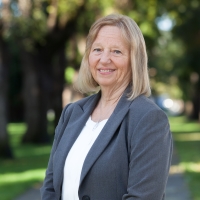 Kathy Cranston, EA
Senior Tax Advisor
Kathy is our resident expert in all things involving nonprofit organizations. She also has substantial experience preparing tax returns for commercial organizations, including several wineries.

She received her Bachelor's of Arts in Management with an emphasis in Accounting from Sonoma State University. Kathy worked as a bookkeeper and in public accounting offices for 10 years before she joined our team at Ganze Tax & Consulting in 1999. Kathy became an Advanced Certified QuickBooks ProAdvisor in 2010. She became an Enrolled Agent in April 2006, and belongs to the California Society of Enrolled Agents.

Outside of work, Kathy loves to spend time with her five grandchildren.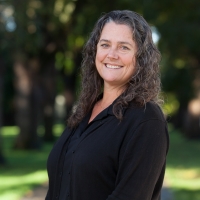 Dawn Tait, EA
Senior Tax Advisor
Dawn has worked in public accounting since 1997. She likes her career choice because she appreciates that it allows her to do work in a variety of areas. Her experience includes tax preparation for individuals, corporations, partnerships and non-profits. She is also proficient in bookkeeping, and assisting clients with adjusting their books. Generally the first one in the office in the morning, Dawn is cheerful even while working the extra hours needed during tax season.

Dawn is a Napa native. She received her accounting degree from California State University, Hayward in 1997. She worked at a local firm for 17 years before joining the team at Ganze Tax & Consulting.

During her free time, Dawn spends quality time with her family.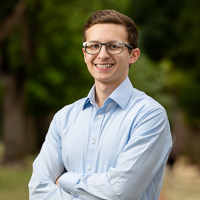 Lee Robertson, EA
Senior Tax Advisor
Lee is an Accountant at Ganze Tax & Consulting. He graduated from Pacific Union College with a Bachelor's of Business Administration with a concentration in Accounting. He interned at Ganze Tax & Consulting in 2017 as part of a college business program and continued part-time tax season work until becoming full-time in 2020.

Currently emphasizing on the tax side of accounting, he is working to become an Enrolled Agent and has recently passed the first section of testing.

During his free time, he enjoys trail running in the Napa Valley and traveling.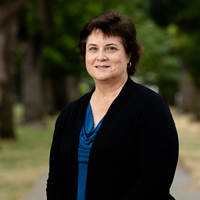 Karen Dotson, CPA
Executive Project Manager
Karen's passions are utilizing spreadsheets to handle complex calculations and perform the detailed work of recording financial transactions. Karen has been working in the accounting and auditing field since 1986. She is well versed in the world of accounting transactions and financial statement preparation for businesses and nonprofits.

She is a graduate of California State University, Sacramento with a Bachelor's of Science in Business Administration with a concentration in accounting. Karen became licensed as a CPA in 1990.

When Karen is not working on home improvement projects and in her garden, she is spending time with her grown son.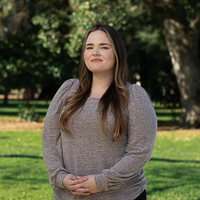 Catlin Galles
Business Advisory Manager
Catlin is a skilled accountant who approaches her work with honesty and integrity. She is friendly, responsive, and is passionate about the success of the small businesses she partners with. Catlin is a QuickBooks expert and specializes in advance bookkeeping, set up, and maintenance of clients' accounting software. Catlin has more than 12 years of experience in bookkeeping and accounting for local businesses here in the Napa Valley. Before joining Ganze Tax & Consulting, she was the Finance Manager for a nonprofit organization in town. Currently, she is pursuing further education in the area of Accounting at California State University East Bay. Catlin is a transplant from the Midwest and in her spare time she loves to travel, read, and enjoy a nice cup of coffee!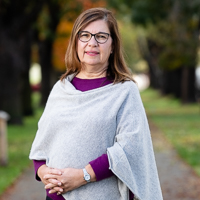 Pam joined the team in 2021 after moving to Napa from the Midwest. Her passion for service and helping others makes matters of individual taxation her particular area of expertise. In addition to working as a tax advisor since 2007 she has an extensive background in the social service and nonprofit sectors.

Pam is a California Registered Tax Preparer. She graduated from Northwestern University in 1987 with a Bachelor of Arts degree. She also works remotely for a non-profit, helping to provide economic empowerment to human trafficking survivors around the globe. She is a member of Soroptimist International of Napa.

Hiking, visiting the beach, crossword puzzles, and spending time with her grandchildren are her favorite ways to spend her free time.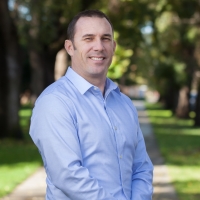 Jason Cole
Senior Tax Advisor
Jason comes to us with a variety of experience which makes him a well-rounded asset to an already robust team. With an extensive account management background that has won him numerous awards for his services, Jason's clients find him in tune with their needs as well as highly responsive to their requests and inquiries.

Jason is a graduate of California State University Sacramento and most recently earned a master's in accountancy from University of Phoenix, graduating in the top 10% of his class. Prior experience in real estate, accounting services and his role as a payroll advisor together round out his skill set and make him a valued resource.

As a proud fourth generation Napan, Jason is especially fond of the Napa Valley and has chosen to raise his family of four daughters in this beautiful location. His down time is primarily spent coaching his daughters' activities which include dance, softball, soccer, lacrosse and basketball.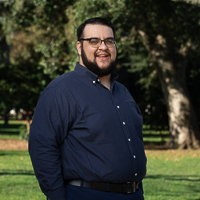 Alex is an accountant with a passion for people and a passion for service. A Florida native, he moved to Napa Valley in 2018. Over the past 6 years, he has worked for non-profits and a local corporate law firm in their operations departments. He interned at Ganze and another local tax firm while attending college. Before 2020, he also volunteered with the IRS VITA program, providing free tax services to low-income individuals and seniors. He is currently studying to become an EA. When not working, he enjoys attending concerts, reading, playing the piano, listening to podcasts, and dining with friends at his favorite local restaurants.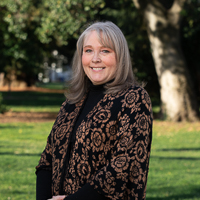 Debbie Cravea
Staff Accountant
Debbie has joined our company after working 28 years in the public sector specializing in customer service and data analysis which she brings to our client accounting services department assisting clients with their varied bookkeeping needs. While in the office Debbie greatly enjoys her work, and her time collaborating with her co-workers.

In her spare time she loves to garden, spend time with her daughter, and travel to all her varied sporting events.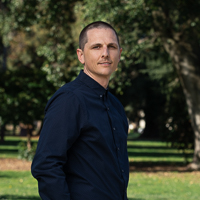 Cameron Rahtz
Staff Accountant
Cameron is a team member in our client account services department where he utilizes his vast experience and knowledge from top-tier hospitality and restaurant organizations to guide business decisions for clients. He is currently furthering his education by pursuing a degree in Accounting from Napa Valley College. In his free time, Cameron enjoys traveling and spending time in his garden.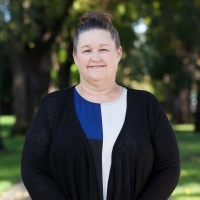 Sheila Christian
Office Manager
Sheila is the Bookkeeper for Ganze Tax & Consulting. She also takes care of all of the human resources needs for our team. Sheila's position has helped her become quite knowledgeable in various software programs, which she also enjoys.

She has been employed by Ganze Tax & Consulting since 1994. She is affiliated with the Cal Chamber of Commerce and the Society for Human Resource Management.

Sheila is the mother of two sons, one of whom is a nurse and the other a missionary. She works closely with her church and also volunteers with local charities, such as C.O.P.E. She enjoys spending time with her family and her dog Bentley, as well as gardening, Zumba and traveling.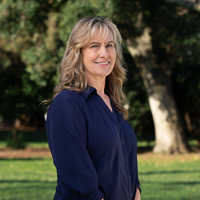 Cindy Schuttish
Office Manager
Cindy Schuttish is the foundation of our Front Office Division. She has worked for Ganze Tax & Consulting since 2008. Accuracy is her specialty, and our team appreciates that she keeps administrative matters organized and under control.

Cindy is a graduate of Heald Business College. Her previous experience includes working for a title company as a Junior Escrow Officer. She received the President's Club Award in 2005.

Cindy has a daughter and a son who keep her very busy with their sports activities. She enjoys boating, hiking and camping.